Trusted by startups, government and non-profit organizations, design and marketing agencies and leading brands around the world.
PSD Wizard Quality Guarantee: If you are not happy with our output, we will rework it for free. We aim for perfection. Read terms here
Web App Design & Development
We specialize in modern JavaScript web app frameworks such as Angular and React to create custom web applications.
Mobile App Design & Development
We utilize the latest in mobile development frameworks such as React Native and Ionic to build apps for iOS and Android platforms.
We use the best technologies
Our expertise are in modern technology, design, and user experience. We believe that good design starts with having knowledge of the best way to tackle problems with most effective solutions.
6 Reasons Customers Everywhere PSD Wizard
Save Time & Money
Finding quality talent can be challenging. We relieve you from the hassle of recruitment, operation and management so you stay focused on the big picture!
Affordable Pricing
We have one of the lowest prices on the market with a track record of strong deliveries and ongoing relationships with our customers.
Pay-As-You-Go
Simple monthly subscription plan allow you to get started without having to break the bank. No long-term commitments or contracts. Cancel anytime.
Experienced In-House Team
Our developers are meticulously hand-picked through a rigorous screening process. We pick only the cream of the crop in terms of skill and personality.
Managed Transitions
We manage transitions and replacements smoothly whenever developers change or leave.
Non-Disclosure Agreement
By default, all our work is NDA bound and we would never showcase work done for you without explicit permission.
What Our Customers Are Saying
Jay Geraghty
The Physique Geek, Manchester, UK
Honestly, I'm really happy with the site, looks superb :-), thank you. I have to say your team and everyone working on my website project have been outstanding.
Troy Parsons
AAR Auto Glass, Texas, USA
Wanted to say I love my 2 sites. They are great. The site gets a ton of conversions. I'd say at least half my phone calls are form the website call now buttons.
Samuel Darcy
Marketing Manager, Colchester, UK
You guys are some of the best developers I have worked with so have faith in that.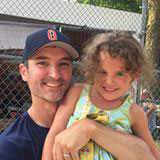 Darrell Micheli
Illinois, USA
Overall, very happy and pleased with PSDWizard quality of work and turn around. This is a tremendous start and clean source code. Thank you.
Mohammed Abid
Designer @Facebook, Palo Alto, CA
I was incredibly impressed by how you matched specs with clean code. And the team is super easy to work with!
Steve Sperandeo
Entrepreneur, Vancouver, CA
Sent via Quora: http://qr.ae/fJZ40
I'm a real customer of Peng's. Him and his team are awesome. Highly recommend.
Ari Mir
CEO @Clutter, Los Angeles, CA
This is a great start and I think we're going to have a lot more business to send your way!
Nish Menon
Entrepreneur, Sydney, AU
Guys, I forgot to thank you for the prompt responses and awesome work. Things are looking good so far.
James Vial
Business Manager, New South Wales, AU
Your work has been of a very high standard and you have done a few other tasks for us like helping get our website down and replace it with coming soon.
Shichao Zhou
The G - 24 Secretariat, Washington, D.C.
Thank you very much for the quick reply and great work!
Renata Reis
Marketing Manager, New South Wales, AU
First of all, I just want to say a big thank you for the quality and efficiency of your team's work. Pamela has been really amazing and prompt with all projects and tasks!
Alexandre Garzon
DF Games, Brasília, Brazil
Wohoooo! Thank you, Peng. I will always use your site for my conversions, you make a great code, have reasonable prices and are really nice :)